LIVE AUCTION: Livestock, Photography & Static Arts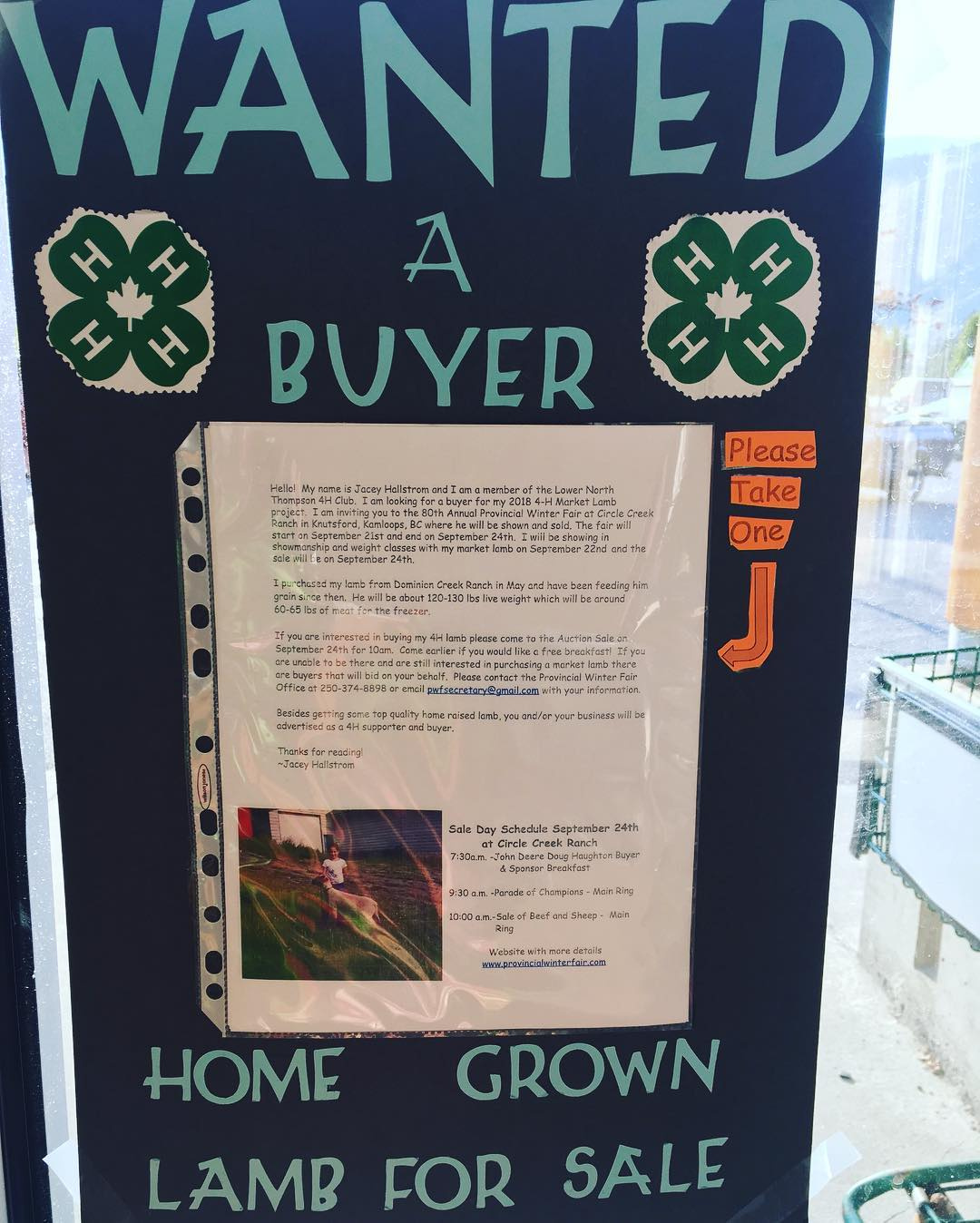 Provincial Winter Fair is one of the few unique agricultural shows that feature a live auction of market beef & lambs shown during the fair by 4-H and Open Single Contributors!
In 2020, we are planning a hybrid auction, with on-site and on-line bidding. We are currently working on the details, and we will post our plan very soon.

Traditionally, the auction begins with the John Deere Doug's "Buyer's Breakfast" at 7:30 am. Breakfast is tasty, and a social affair where the public can mix and visit with ranchers, corporate executives and fair volunteers. I
However, in 2020, it will look a little different!
The auction takes place Monday, September 28, 2020, following a parade of 2020 PWF Champions! Spectators choose the animal they wish to buy, then bid their price to fill their freezer for the coming winter. The catalogue will be available on our website, and the auction will be livestreamed for live bidding from home.
Please watch this space for updates and email us for more information about purchasing inquiries and assistance.

PROVINCIAL WINTER FAIR COMMITTEE AND THE KXA WILL NOT BE RESPONSIBLE FOR ANY PRIVATE TRANSACTIONS THAT ARE NOT PROCESSED THROUGH THE PWF or KXA OFFICE