Thank You to our 2021 Buyers!
83rd Provincial Winter Fair Lamb, Beef, Poultry, & Photography Sale Order + Catalogue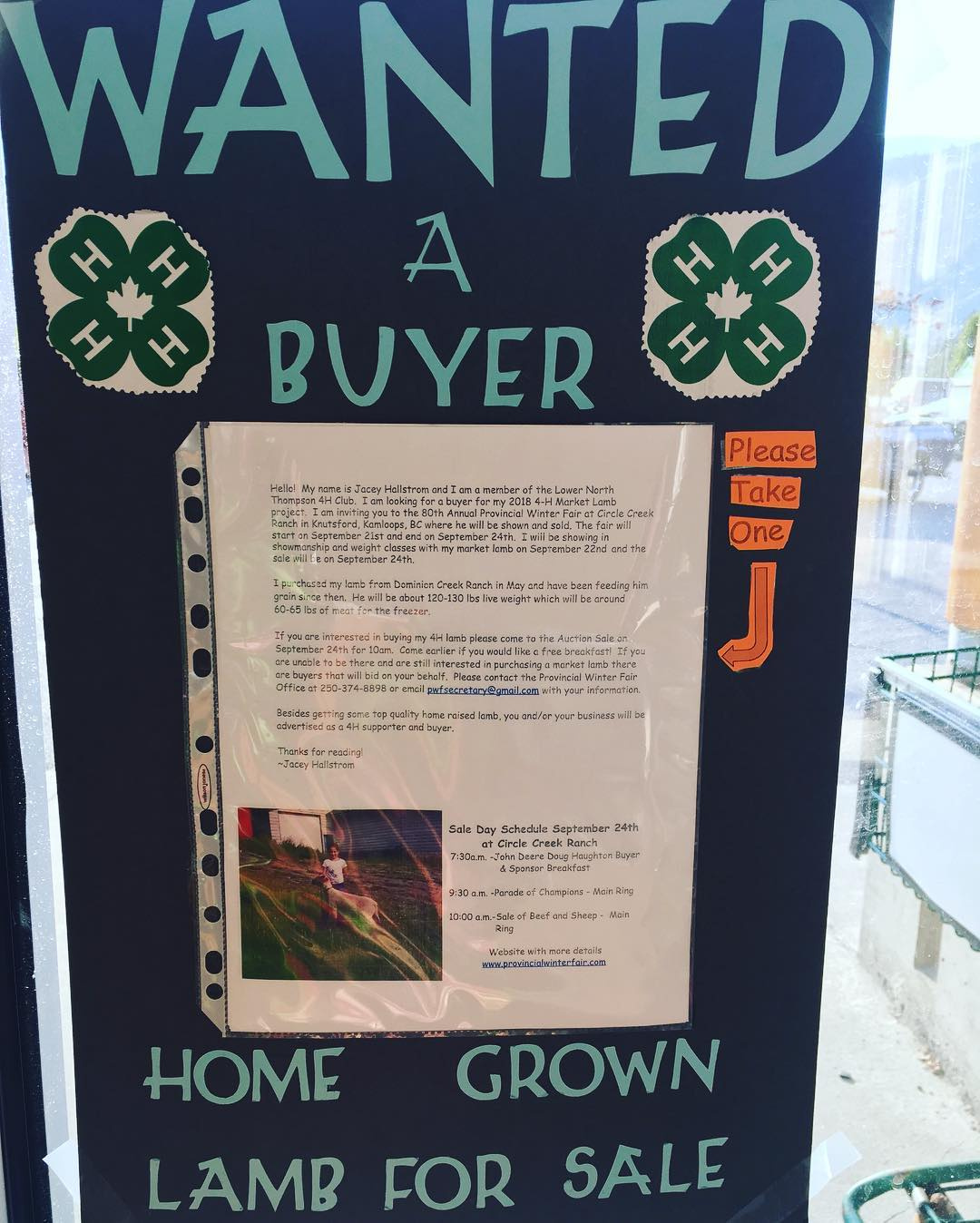 Provincial Winter Fair is one of the few unique agricultural shows that feature a live auction of market beef & lambs shown during the fair by 4-H and Open Single Contributors!
In 2021, we are once again planning a hybrid auction, with on-site and on-line bidding. Once again, auctioneers from BC Livestock Co-Op will conduct the auction, and buyers can register to attend and bid in person, or can bid from your home or office by calling in during the live stream of the auction.

The auction takes place Monday, September 27, 2021, following a parade of 2021 PWF Champions! Spectators choose the animal they wish to buy, then bid their price to fill their freezer for the coming winter. The catalogue will be available on our website, and the auction will be livestreamed for live bidding from home.

Please watch this space for updates and
email us for more information about purchasing inquiries and assistance.

PROVINCIAL WINTER FAIR COMMITTEE AND THE KXA WILL NOT BE RESPONSIBLE FOR ANY PRIVATE TRANSACTIONS THAT ARE NOT PROCESSED THROUGH THE PWF or KXA OFFICE
LIVE AUCTION: Livestock, Photography & Static Arts