All Divisions: ANNOUNCEMENT!
Bud Hallstrom Memorial Award

The Bud Hallstrom Memorial Award was created to provide post-secondary financial assistance to current 4-H members and 4-H alumni who are exhibiting projects at the Provincial Winter Fair.
The Hallstrom family is passionate about the 4-H program and the life-long benefits it provides to its members.
Today, Bud's grandchildren are carrying on that same passion for the 4-H program at the Provincial Winter Fair.
Requirements:
Applicants must be registered at an accredited post-secondary institution. (Proof of registration will be requested from the selected recipient.)

Applicants must be registered exhibitors at the 2020 Provincial Winter Fair.

Applicants must be current or former 4-H club members.

Preference will be given to students in the medical field.
A short interview may be conducted at PWF if multiple candidates are eligible.and express interest in the award. The Hallstrom family or selected parties will conduct these interviews during the PWF.
Applications must be emailed to the PWF Scholarship Committee (
pwfscholarship@gmail.com) on or before 30 September 2020.
The $750 award winner will be announced after the 2020 Provincial Winter Fair.
FAIR DIVISIONS: LIVESTOCK & STATIC ARTS SHOW
Provincial Winter Fair upholds the value of youth development as embodied in the 4-H program, but furthers it with recognition of local agriculture and food production and a mandate to educate the public.

The fair offers a great livestock show - both to compete in and to view from the stands! It celebrates the diversity of the 4-H program's various projects and the community's local agriculture through additional open division competitions.

General Rules & Regulations and 4-H Club Forms are located below (forms applicable for all Divisions)

Specific Division Rules and Entry Information Can Be Located By Clicking on Your Specific Project
Click Here for ONLINE ENTRIES *New as of 2021
4-H Leaders have been given their Club's Online Entry access code; contact pwfsecretary@gmail.com if you are having difficulties.
Refer to the ONLINE ENTRY Fair Catalogue for Division Information
DEADLINE TO SUBMIT PICTURES FOR SALE & CARCASS PROJECTS ONLINE VIA SHOWORKS Online Entry Portal is SEPTEMBER 17, 2021 (Photos Can Be Uploaded after Entries are submitted)
Please review the general and regulations of the Provincial Winter Fair
All 4-H Leaders - please fill out the following forms when submitting your club entries: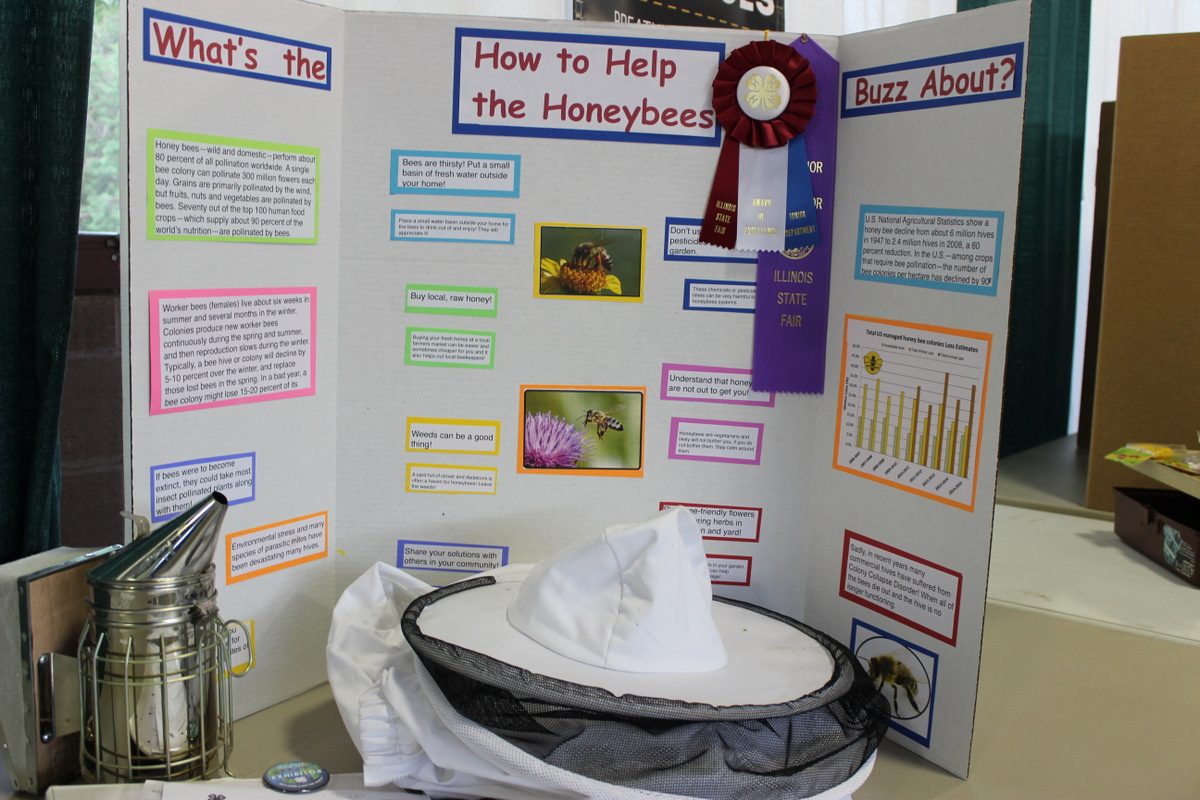 Educational displays are an important aspect of the 4-H Communications project as they enable 4-H members to convey a message visually to a wide audience. Any 4-H member in any project area can make an educational display to enter at their local fair contest. In addition, a club may work together to create a display. There are so many topics ideas to choose from - wandering through the displays is very educating and entertaining!

The Educational Display Competition will be subject to the current COVID-19 Restrictions at the time of the fair